BUENOS-AIRES +54 9 11 3857 0586
CIUDAD DE MÉXICO +52 1 55 6146 8299
Build your training project together!
"Training has become a complex process"
For many years the training was thought essentially as a Presential learning time concentrated on one or more days. Faced with the many changes that companies and teams are undergoing today, in the face of changes in the regulation of training in France and the introduction of digital, and especially in the face of the growing constraints of employees to perform their work well, we have been forced to rethink completely the training devices that we put in place for our clients and to accompany them upstream and downstream by a phase of advice that will allow to consider together the most suitable action for your needs.
Sylvia GESNEL-Deputy Director of the Quilotoa group
Our collaborative approach
Study your context
Your current situation
Your history and your goals
Co-build the project
Your management method
Your strengths
Your constraints
Orchestrate our action
Your needs
Your tools
Your employees
Build your training project together!
Your context and your problems are unique. To act effectively, we need to know the context in which your entity evolves.
Often, this reveals new necessities to consider.
Our expertise is derived from more than 25 years of training practice and the setting up of complex courses.
By integrating a resolutely transversal business-oriented vision of the company, we analyze the links and contexts that make your company's DNA. It is by adopting this type of representation, dynamic and not more static, that it will be possible to perceive and thus to improve in a sustainable way the rise in competence of your employees.
We have observed that in our field of intervention, an important involvement of the hierarchy and management was a condition of major success of the training actions implemented .
Build your training project together!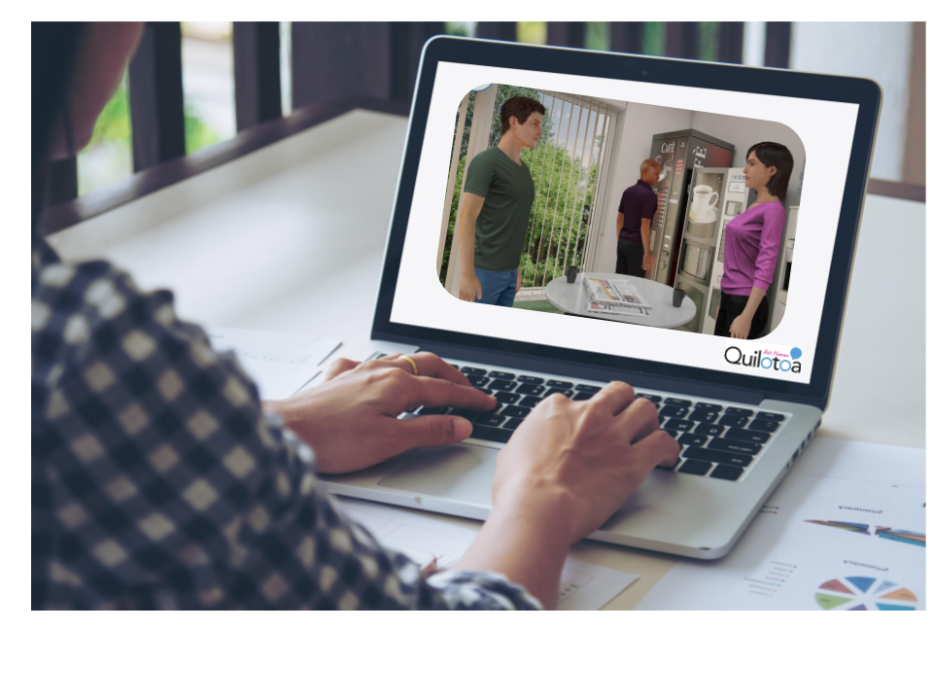 From a shared diagnosis, we imagine solutions.
We share them with you and co-construct the final project.
These solutions can then lead to the creation of a customized course to meet the unique needs of your company.
Build your training project together!
Act Human : Quilotoa blog
The work has changed a lot since the massive integration of new IT tools that have contributed to an acceleration of the work. Can we ask individuals for the same evolution, especially in their relationship at work? As human time is not comparable to machine time, the...
read more
QUILOTOA
Quilotoa creates solutions to make the relational potential of your teams an asset for your organization.

contact@quilotoagroup.com

+33 1 47 48 18 18

123, rue Jules Guesde 92300 Levallois-Perret
Receive information from Quilotoa.